Expanding Therapies for Prostate Cancer
by Ashley Ross, MD, PhD
The prostate is a hormonally regulated organ and prostate cancer is reliant on androgen receptor signaling for growth. The treatment of advanced prostate cancer has thus traditionally focused on the inhibition of androgen signaling (for example through blockade of the androgen receptor, or inhibition of testosterone production). In the majority of cases, however, the prostate cancer will adapt to low androgen states and become castrate-resistant. 
Newer therapeutics (such as enzalutamide, apalutamide, and abiraterone) which further suppress hormonal signaling prolong survival for men and are transiently effective when men become castrate resistant but clearly more options are needed. With this in mind, investigators have been developing novel therapies for castrate-resistant disease. 
In May of this year, two PARP inhibitors, olaparib, and rucaparib were FDA approved for the treatment of castrate-resistant prostate cancer in men with BRCA mutations. These men with BRCA mutated tumors, however, encompass the minority of the castrate-resistant population.
 In order to provide options for more men, Mary Crowley Cancer Research and other institutions are continuing to carry out clinical trials. Three ongoing trials at Mary Crowley highlight promising therapeutic approaches. One approach is to inhibit pathways that are commonly over-active in advanced prostate cancer beyond androgen signaling. One such pathway is the PI3K-AKT pathway which regulates growth and survival. An ongoing trial uses afuresertib (an AKT inhibitor) in combination with androgen axis inhibitors to kill resistant prostate cancer. 
Another effort looks to potentially reverse the cancer's resistance to androgen axis therapies. In this trial, the drug tazemetostat is being used. Tazemetostat blocks EZH2 which plays a role in DNA packaging and accessibility in the cell. Tazemetostat may help reverse the resistance of advanced prostate cancer to androgen inhibitors. 
Finally, yet another effort works to capitalize on the overexpression of Prostate-Specific Membrane Antigen (PSMA) on prostate cancer cells. In this study, an antibody type molecule links to PSMA and attracts immune cells to the cancer with the hopes of mounting an immune response against the man's prostate cancer. 
These trials provide exciting opportunities for men with advanced prostate cancer and, along with the recent drug approvals, speak towards how precision medicine and recent molecular advances are striving to improve prostate cancer treatment.
Jan. 7, 2016
The Washington Post
By Brady Dennis
Here's the good news about cancer in America: More people than ever are surviving it. The cancer death rate has dropped by nearly 25 percent since its peak in 1991, thanks in part to declines in smoking, advances in prevention and detection and improved treatments.
And yet, as new statistics released Thursday by the American Cancer Society show, cancer remains a complex, confounding and pervasive problem throughout the United States. Heart disease remains the leading cause of death in the nation, responsible for nearly 600,000 deaths each year, but cancer comes in a close second. In nearly two dozen states, significant drops in death from heart disease have made cancer the top killer.
Read full story HERE.
Hockey Fights Cancer 2015
Mary Crowley Cancer Research "Teams Up" with Dallas Stars Foundation to Fight Cancer
Dallas, TX – Mary Crowley Cancer Research "teams up" with the Dallas Stars Foundation to fight cancer. Each October, the Dallas Stars Hockey Team partners with Dallas-area cancer-fighting organizations to raise funds for cancer research and support programs at the annual Hockey Fights Cancer event. Mary Crowley Cancer Research has been selected as a beneficiary for the sixth year in a row.
As part of the celebration, Joey Carter, grandson of founder Mary Crowley, invited patients and their families to sit in his luxury box. Twelve Mary Crowley patients and family members enjoyed an evening of camaraderie and FUN while cheering for the Dallas Stars. They were joined by Mary Crowley Patient Research Center nurses, Morgan Trotter and Melissa Griffis. 
A portion of ticket sales from the Florida Panthers vs. Dallas Stars hockey game on Saturday, October 24, will go to Mary Crowley Cancer Research. All members of the Dallas Stars coaching staff wore Hockey Fights Cancer neckties during the game, and Dallas Stars players wore lavender jerseys during warmups. The ties and jerseys are being auctioned, and proceeds will be donated to Mary Crowley and other beneficiaries.
Sponsored by the National Hockey League and National Hockey League Players Association, Hockey Fights Cancer has raised over $15 million since 1998 from participating hockey teams across the United States and Canada.
Go Stars, Beat Cancer!
Celebrate Life Sip & Shop
Pictured Left to Right: Ellen Dearman - Vice President of Development at Mary Crowley, Kimberly Hinshaw - Patient at Mary Crowley, Shannon Cagnina - COO of Mary Crowley, Maria Stafford - Host of the Sip & Shop
Dallas, TX – Mary Crowley Cancer Research hosted the "Celebrate Life Sip & Shop" on Wednesday, October 21, 2015, at the home of Maria Stafford, a Mary Crowley supporter. Participants were treated to delicious bites and tantalizing shopping opportunities.
Mary Crowley patient Kimberly Hinshaw encouraged guests with her story of victory over metastatic (or stage 4) Melanoma. Hinshaw was one of the patients who received the newly-approved T-VAC medication, and she credits Mary Crowley's Phase II clinical trial with saving her life. "I am alive today because of Mary Crowley," Hinshaw shared.
MPowered Pearls, owned by cancer survivor Martha Anderson, artist Amee Calloway, and classic American clothing retailer J. McLaughlin offered jewelry, art and fall fashion for sale; a portion of sales was donated Mary Crowley.
Big Hope 1 Carries More Than Grain
By Kim Watson
For the Star-Gazette
The Illinois River is 1,118 miles long and Beardstown sits on mile 88 of the river.
Seeing barge traffic on the Illinois River is not an unusual sight when the river is below flood stage. In fact in 2010, 16,928 barges traveled the Illinois River. Each barge can haul up to 1,500 tons!
Barges can transport many different types of cargo, both dry and liquid. Dry cargo are products such as grain, fertilizers, stone, sand and coal. Liq­uid cargo might include petroleum, oils, and other chemicals. The Illinois River is typically used for dry cargo. Most of the barge fleet in the U.S. provides for 85 percent of dry cargo. The Illinois and Mississippi rivers provide families with economic stability by providing over 400,000 jobs.
Read full story HERE.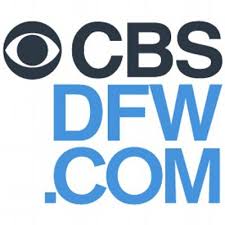 Melanoma Patient Given Months to Live Shares Survival Story
In April of last year, Kimberly Hinshaw felt a small, pea­sized bump on her thigh. It didn't hurt and she says if she hadn't been applying lotion she probably never would have noticed it. But, the tiny bump caught her attention again a few days later when it was noticeably larger. "A few days later, I felt the exact same bump, on my upper arm," recalls Hinshaw. "Then, I knew something was dramatically wrong."
Read full story HERE.
Living with cancer, weighing the price: Dallas-area patients discuss hard choices
April 20, 2015
Dallas News
By Jim Landers
Mike Hernandez did well for himself and his family. He retired to his home in Coppell at 47 after a career with Lucent Technologies. Five years later, though, doctors found cancer in his throat. Surgery to remove the tumor did some damage to his vocal cords. Then the cancer spread to his lymph nodes.
Hernandez participated in a clinical trial at M.D. Anderson Cancer Center in Houston. When the trial ended, he was offered a shot at a second one, but he would need to put up $40,000.He turned it down.
"I don't think I'm worth $40,000," he said.
Read full story HERE.